Denville, or the "Hub of Morris County," is a waterside township with stunning views and small-town energy. Whether you're looking to spend a day out on the water or in its quaint downtown, Denville is a great place to take a vacation or make it a home destination. Before getting into this local guide, here's what to know about the area's real estate market.
The average price for Denville homes is
currently $649,999
, although this number fluctuates greatly with factors such as location and property size. Additionally, single-family homes average about 64 days on the market. These statistics are similar to property types like condos and townhomes in the area, which experience the same average days on the market and have a slightly lower average selling price. With this in mind, here's what to know about Denville.
Denville's history
Denville is named after Danial Denton, a man who led the exploration into New Jersey and helped record descriptions of the area for England. Its name was also influenced by its location next to the Rockaway River and Den Brook, both refuges for the "den" of wild animals in these areas. After its discovery, the township was shaped by developers A.B. Crane & Co., as well as the Hussa family. Denville was incorporated in 1939 and became a popular vacationing spot for wealthy New Yorkers.
Denville is now home to
16,500 residents
across its 12 square miles, and bustles with close to 200 businesses and major interstates. The town has several lakes, such as Rock Ridge, Indian, Cedar, and Arrowhead, which provides plenty of waterside sites for properties. Although set up like a resort town, long-term residents enjoy this location for its great shopping, quality schools, and cozy community. With increasing demand for properties in this area, Denville still strives to keep its small-town charm.
Neighborhoods in Denville
Much of Denville real estate options were originally cabins and vacation bungalows, which means that older properties are situated on one-fifth acre lots. However, new areas of development in Denville offer different and luxurious properties like large Colonial houses and mansions on large lots. Depending on your needs and wants, different neighborhoods offer different perks for residents.
Franklin/Union Hill
is a suburban neighborhood with medium-sized homes built between the 1970s and 1990s. Denville North is also a suburban neighborhood full of well-established, medium-sized homes built between the 1940s and 1960s. This quiet and peaceful location is a prime spot for those looking to retire. And Denville's Town Center has plenty of opportunities if you're interested in enjoying the community and culture.
Outdoor recreation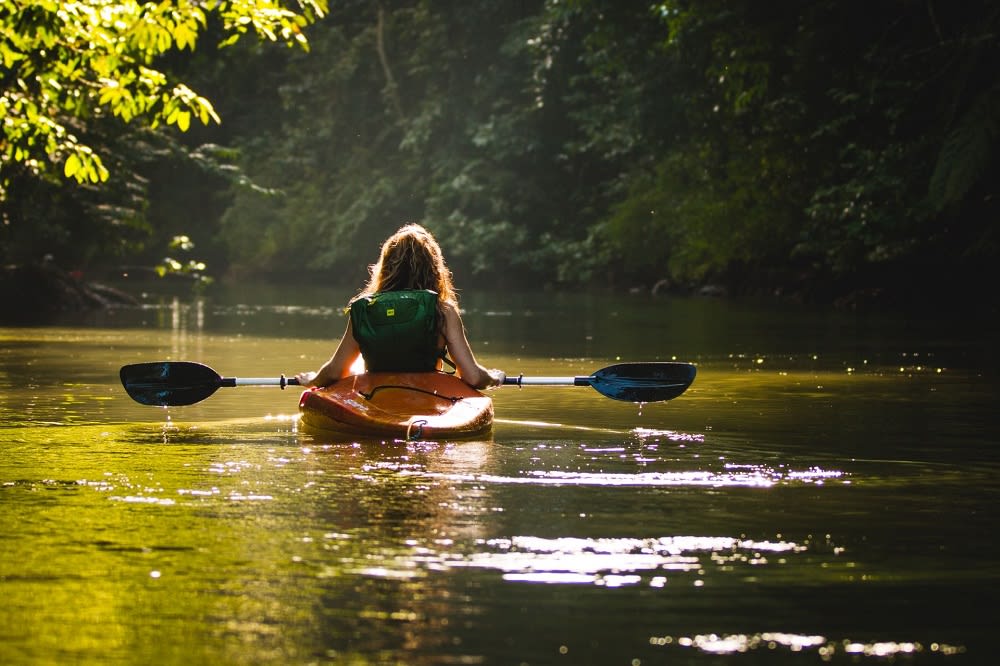 Photo courtesy of Unsplash

Given its location next to several bodies of water, the outdoor recreation in Denville is nearly endless. Those looking for a place to enjoy the outdoors to its fullest capacity can visit Tourne County Park. This 561-acre park has 10.7 miles available for hiking or horseback riding. Alongside breathtaking views atop Tourne, visitors can also view Denture Rock, Mouse Cradle Rock, or visit Rockaway River to kayak or canoe. This park is also open in the winter months and is a perfect destination to go sledding with the family or cross-country skiing with friends.
Another great spot in Denville is
Jonathan's Woods
. This park encompasses over 555 acres and has several trails that are conscious of its valuable location as wetlands and woods haven. People visiting here can view the Hogpen, a U-shaped enclosure used by farmers in the area to protect their animals before and during the Revolutionary War. You can also view the wildlife or hike on one of its trails, bow hunt deer during the season, and ski or snowshoe in the winter.
The
Denville Trail System
also surrounds Denville houses, which makes enjoying the outdoors a convenient endeavor. This system has 23 trail segments making up 18 miles of trails, and it connects to spots like the town's parks, rivers, neighborhoods, and downtown. This, alongside its several lakes, makes Denville a great spot for nature lovers or those searching for the peace nature provides.
Shopping spots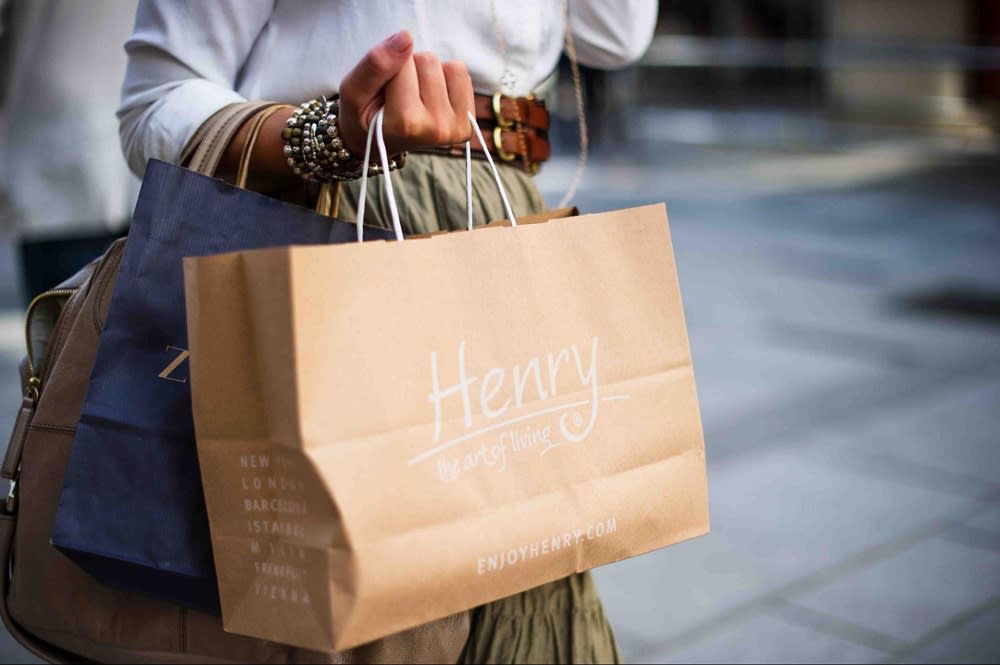 Photo courtesy of Unsplash
Denville has plenty of great shopping spots, especially in its downtown. Alongside a variety of shops,
Downtown Denville
also hosts events for the surrounding community and is home to several excellent restaurants. For shoppers, Sisters is a local store that offers both formal and casual clothing options, accessories like bags and jewelry to complete a look, and gifts for friends or family.

For fine jewelry options, visit Bilori Jewelry, which offers a range of designers, styles, and types of accessories for occasions like weddings, a special night out, or a personal splurge. If you want to relax, book an appointment at The Urban Muse, a spa that offers several signature services and packages including massages, facials, body treatments, and their infrared sauna.
Places to eat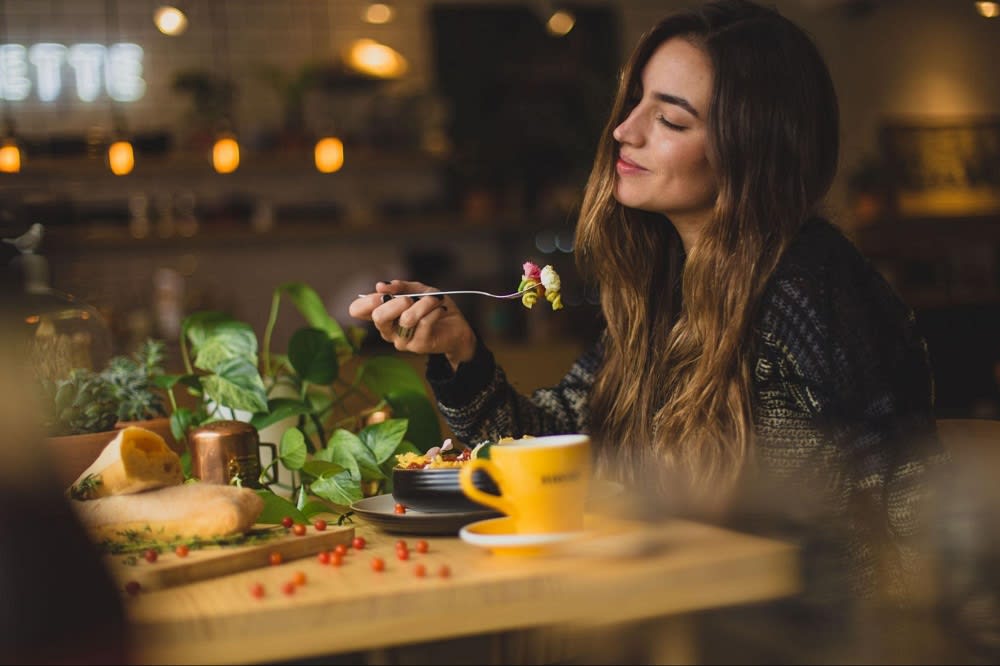 Photo courtesy of Unsplash

Denville is also home to a variety of restaurants. Residents and visitors can enjoy the best seafood in town at Codmother's Café. You can select lunch and dinner options featuring fish from around the world. When in season, lunch goers can choose delicacies like the soft-shell crab or the king salmon, and dinner guests can enjoy the sea scallops with your choice of sauce or the shellfish sauté.

There are also several Italian spots in Denville, such as the Casa Bella Restaurant. With beautiful outdoor deck seating featuring waterside views, you can enjoy dinner options like the farfalle with shrimp and crabmeat, the zuppa di pesce filled with shellfish, or the grilled veal chop.
Ready to search for houses in Denville?
There's plenty to enjoy in this New Jersey township that keeps residents happy and attracts buyers to the area. When starting your search, be sure to reach out to a real estate agent in Denville like
Dominique Scura
to help guide you through the process.
*Header photo courtesy of Shutterstock