We all love our pets and want to give them the very best of everything. There are endless environmental enhancements to choose to accommodate furry friends. Human family members can appreciate the advantages, while their pets will enjoy the luxurious lifestyles they deserve.
1. Indoor washing and grooming station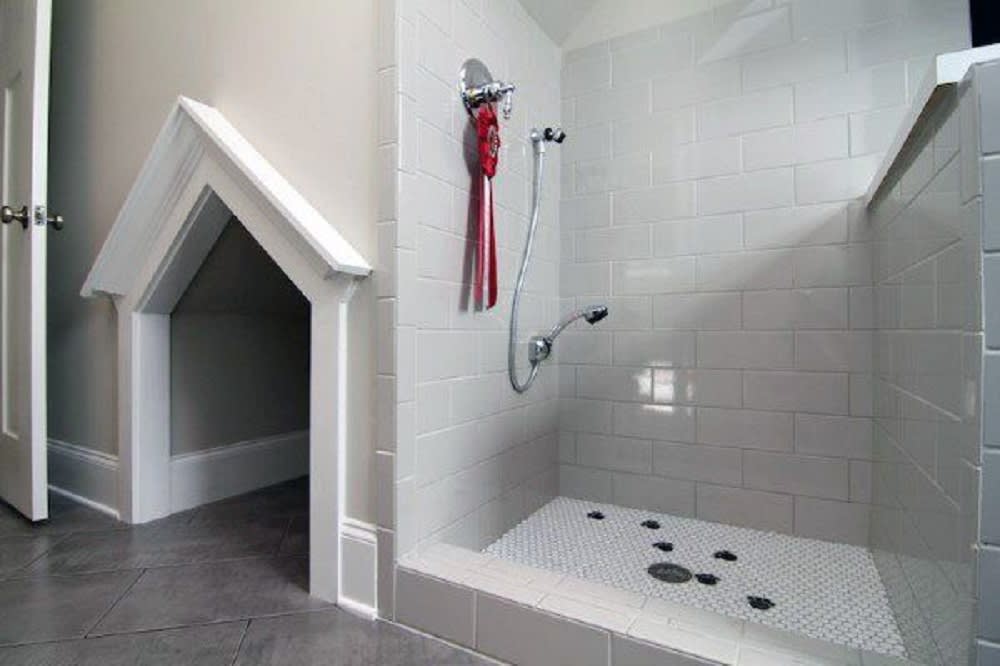 Humans have washing and grooming places in the home — and pets can have washing places, too! One of the most popular trends right now is
adding pet washing stations
. Whether a home is a new build or renovated, people have found that these pet stations offer countless benefits. Due to practicality, dog showers or large sink tubs are the best choices. Most of these washing stations look like
elevated showers
and are usually smaller than those made for humans. Pet-sized stairs for dogs are very helpful, and there should be a place for pets to stand or sit. The pet tubs and showers are customizable, and virtually anything conceptualized can be built.
There are pet-specific showerheads with
long-reaching nozzles
allowing for longer streams of water. These showerheads accommodate reaching the most difficult angles of pets and ensure a great wash. Doggy shower heads should also have easily accessible controls for the temperature and pressure of the water. People can get very creative with their design choices for pet washing stations, and many choose to outfit them with all of the furry loved one's necessary supplies.
2. Pet-friendly flooring
Pet parents realize that furry friends can sometimes cause
damage to floors
, usually from stains or scratches. These stains may come from accidents, becoming ill, or gastrointestinal issues. Scratches come from the sharp claws of many pets, including dogs and cats. The traction should be a concern, as floors need to hold enough grip to avoid slipping, falling, and injuries.
Stone tiles

are an excellent option for pets, as they're highly resistant to scratches, even from those of large dogs. Stone is excellent at resisting damage from spills or accidents, and the tiles clean up easily and quickly. Some of the softer stones, like marble, do require more maintenance than the harder stones. The chosen tile must have the correct finish, providing traction for the pet. Stone tile flooring is not very comfortable for furry friends, so pet beds should be placed throughout the home.

An eco-friendly option, cork floor is also an excellent choice for families with pets. Cork is

antibacterial, hypoallergenic

, and resists scratches and other damage from your fur babies. Although this flooring does resist liquids, cleaning is required immediately to avoid permanent damage. A cork floor is one of the more comfortable floors for pets when walking, running, and curling up. There are a couple of downsides, as some people have reported that cork floors lose color over time. Another downside is that cork floors have a smooth finish which can be very slippery for your pet.

Porcelain and ceramic tiles

have nearly the same benefits as stone tiles for pet families. Liquids don't usually damage these tiles, and they're scratch-resistant. The main downside of these tiles is their cold and hard surface, which is not comfortable for pets. When the weather is freezing, pets might sometimes have difficulty walking on the cold floor. Ceramic tiles are cold and work great for pet families in hot climates.
3. Mealtime Upgrade
Customized built-in pet feeding stations are a very popular amenity. Whether building new or converting existing cabinets, all pet food and supplies can be in one place and
organized with style
. A shelf-like space in an open cabinet can hold the
elevated food bowls
, or a sliding drawer with built-in bowls, which closes after mealtime, can be converted. A mini water faucet can be installed, making the feeding station extra special. Say goodbye to tripping over and spilling the water bowls!
4. Custom Doors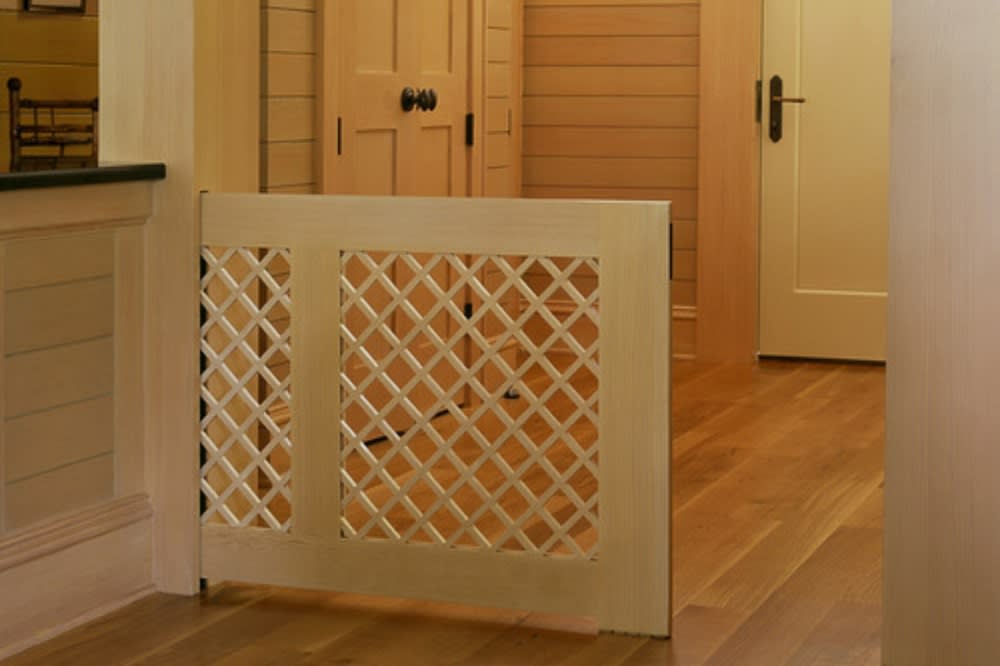 Baby gates can be helpful for both babies and pets, but they're not the most attractive devices. Depending upon the brand, the gate doors can be hard to open, and the gate itself can be challenging to put into place. Plus, if the size isn't right, the pet can jump over or push open the gate. Installing custom doors in the home is a great and permanent way to solve the problem of baby gates. Custom sliding pocket doors, half-height or so, work well to keep your pets in or out of a room. Another option is Dutch doors, where the
top half of the door
is open, but the bottom is closed. These options keep the humans of the house from needing to keep doors fully closed in the home, and they can still enjoy the benefits of sectioned-off areas.
Those with pets are more likely to purchase homes with over 3,000 square feet, a minimum of four bedrooms, and outdoor space that's ideal for dogs. Various dog-specific studies have found that
62% of dog parents
consider finding a new home to better suit their furry friend. Demonstrating the accuracy of these studies, many homes with pet-friendly amenities have enjoyed
faster-than-expected sales
. Creating a pet-friendly home can be an excellent asset for you and your pet.
If you've decided to purchase a Morristown home, reach out to the trusted
Dominique Scura Team
to start the buying process.